DAWN ON CEPHUS and other stories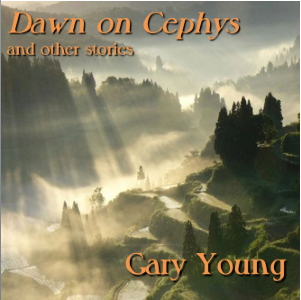 An eclectic mix of genres and topics ranging from science fiction, to religion, to cute animals.
Titles include: Dawn on Cephus, Desire under the Pines, An Affair to Remember, Air, Disaster, The Letter, My Father, The Great Catnap  Caper, Me and Mary, Lies from Mars, Steam, My Wildest Fantasy, Mint, Mother Meant Well, Words, Heavy Breathing, Devotion, Correct me if I'm Wrong, The Chocolate lesson, Mistakes, Throw Poop at the Comedian, New Soul, Questions, Not Quite Adult, King Me, Terminal Velocity, and others.
WE WILL BE ADDING EXCERPTS FROM SOME OF THE STORIES SHORTLY.
THANKS FOR YOUR PATIENCE.