For excerpts, click on the links provided by each play(more coming soon).  For a reading copy of the play, please request this specifically. If you are interested in producing one of the plays, and to inquire about royalty rates. Please email us at info@garyyoungunlimited dot com, and we'll discuss the venue, logistics and royalties.
Please be patient while this page is UNDER CONSTRUCTION.
Quite a few items are not yet on the page, but we should have everything up and running in a few days.  If you need help or information between now and then, please contact us at
GARYYOUNGUNLIMITED DOT COM.
THANK YOU.
=========================================================
SAY GOODNIGHT
A father and son come to grips with father/son communication, emotional conflicts, mortality, and messy eating.  Dad has been diagnosed with a brain tumor, inoperable, and has lost the power to speak.  He and his son journey, with permission, to a park bench across from the hospital.  With Dad in his robe, his son hands him one of his favorite cigars, which he never lights. Upon receiving the cigar, he suddenly becomes loquacious, and delivers what he expects will be his last, or one of his last opportunities to make things right between the two, and impart a little mature perspective to his genetically immature son.  He dons the personality of a Borsht Belt comedian after receiving the cigar, and launches the diatribe.  His son reacts minimally, and we see at the end that he has not understood anything that Dad has said, although he does not tell Dad.  But he understands Dad's situation and body language, and a few words here and there, plus Dad's difficulty with emotion and the effort and love that went into this, and gets the gist.
REHEARSING DUTCHMAN
A rehearsal of a play within a rehearsal of a play, within a rehearsal of a play, within a rehearsal of a play, oh yes, and one more rehearsal…or more.  Four people stuck in a never-ending sequence of perpetual rehearsals.  Many of us can identify with this feeling…
Excerpt from REHEARSING DUTCHMAN
YOU NEVER FINISH ANYTHING…
Excerpt from YOU NEVER FINISH ANYTHING
LEFTOVERS
Michael Corleone, Sollozzo, and the Police Captain McCluskey…well, actually the waiter that served them that night; he's a person too!  The waiter is actually co-owner of a "Ma 'n Pa" Italian restaurant, frequented by underworld types, as well as neighborhood folk. Giuseppi has witnessed the killing (as was presented in the movie, Godfather). He stumbles his way into the Kitchen to find ——, the other co-owner.  She has not heard the commotion because of the noise in the kitchen.  She sees Guiseppi's face and immediately knows that something is terribly wrong.  As they cower together, not knowing what to do, when to do it, how to do it, if the coast is clear, if they are in danger, they make a decision about the rest of their lives.
SIG ALERT
On the highway to Las Vegas. An unusual roadblock, causes surprising interactions.
LEAP
Many of us know a person who was born on Leap Day, February 29.  Technically, this person only ages one year for every four.  Well, usually it's only technical.  In this case, it's literal, and she has had to make some unusual adjustments because of that.  She is celebrating her 21st birthday, which normally would be her 84th. And she looks young for her age – young for 21, that is.
THE TENOR
A wasteland full of riches just out of reach.
TIME'S UP
In an Egyptian tomb. Whom do you expect to meet in such a place? Think again.
LEFT FIELD
The Cubs and the Red Socks pair off in the ultimate world series. What could go wrong? It does.
RED HEAD
He wants to tell her.  She wants to know. Allergies aside, will they ever communicate?  It's all about men and women and how it is so hard to communicate.  This particular couple find their common ground, however, and it becomes possible by embracing their immaturity.
SO WHAT'S YOUR PROBLEM?
Telling it all.  Maybe more than all.  Maybe nothing at all.  It's analysis, after all…
SATIRA
~~~Other ten-minute and one-act plays, in the works~~~
Dreams
Antiques
Ram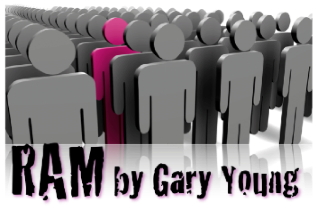 Excerpt from RAM by Gary Young
The Rose Garden
I See Living People
Collectables
The Herbalist
Stroke of Midnight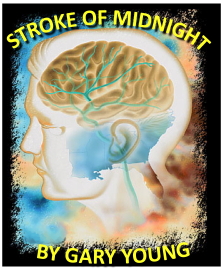 Excerpt from STROKE OF MIDNIGHT

Don't Ask your Mother; She Doesn't Know a Damn Thing
Assignment: Methusela
The Dismissal
Please Captain, Not in Front of the Klingons
They
But…
Bolivian Highway